Expres Menu Snacks
Company Expres Menu is widening its product portfolio with two new lines of products in small practical reclosable doypack. One line is represented by pate and spread made of quality ingredients without additives, preservatives and artificial colours and flavours . The major element of the packaging is the name and appetizing photo of the product spread on bread, created in cooperation with photo-studio Cotashon.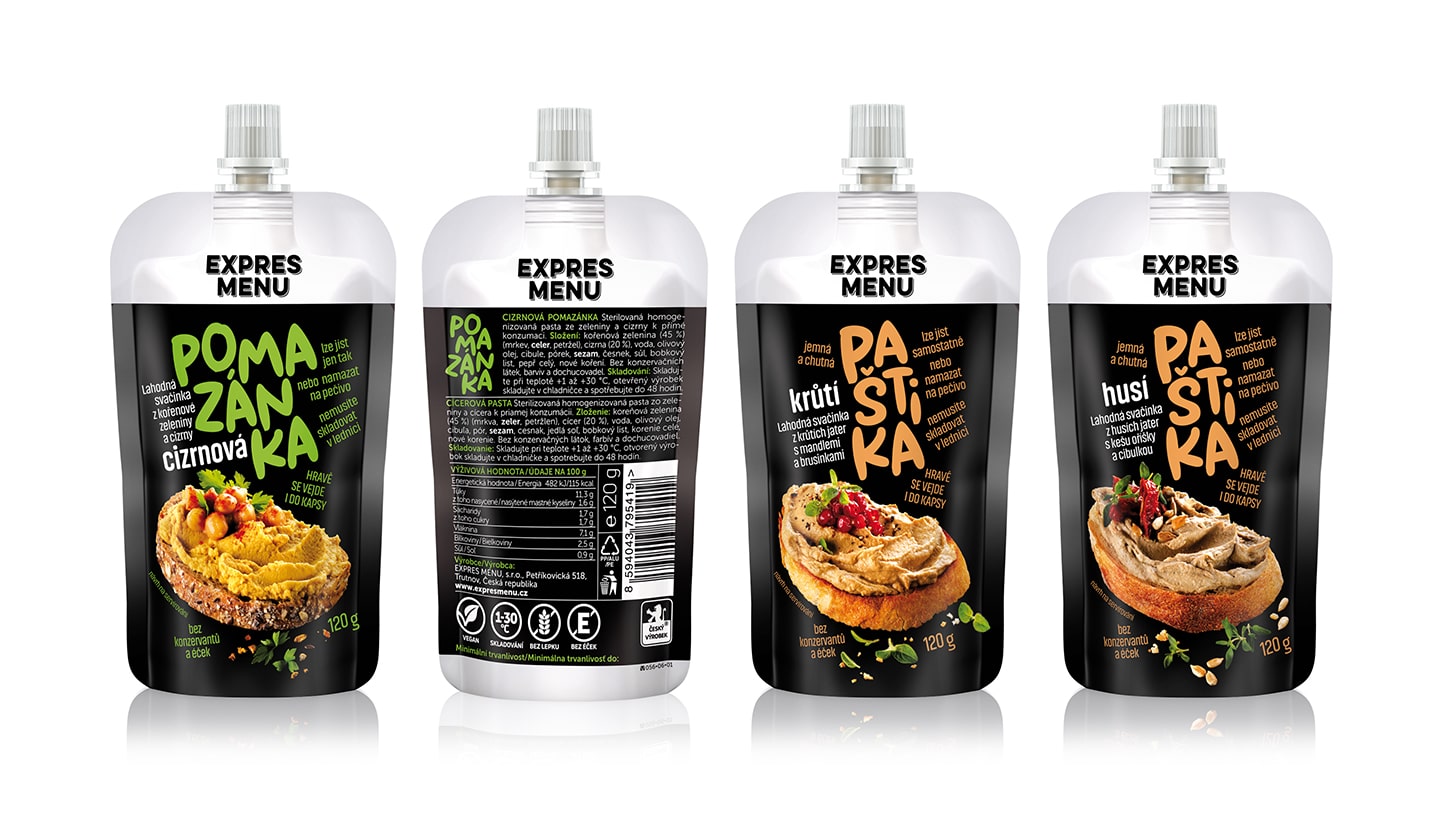 The other product line is the snacks MLS inspired by popular desserts but without added sugar. It is finely ground paste of fruit with added spices, nuts and oat flakes.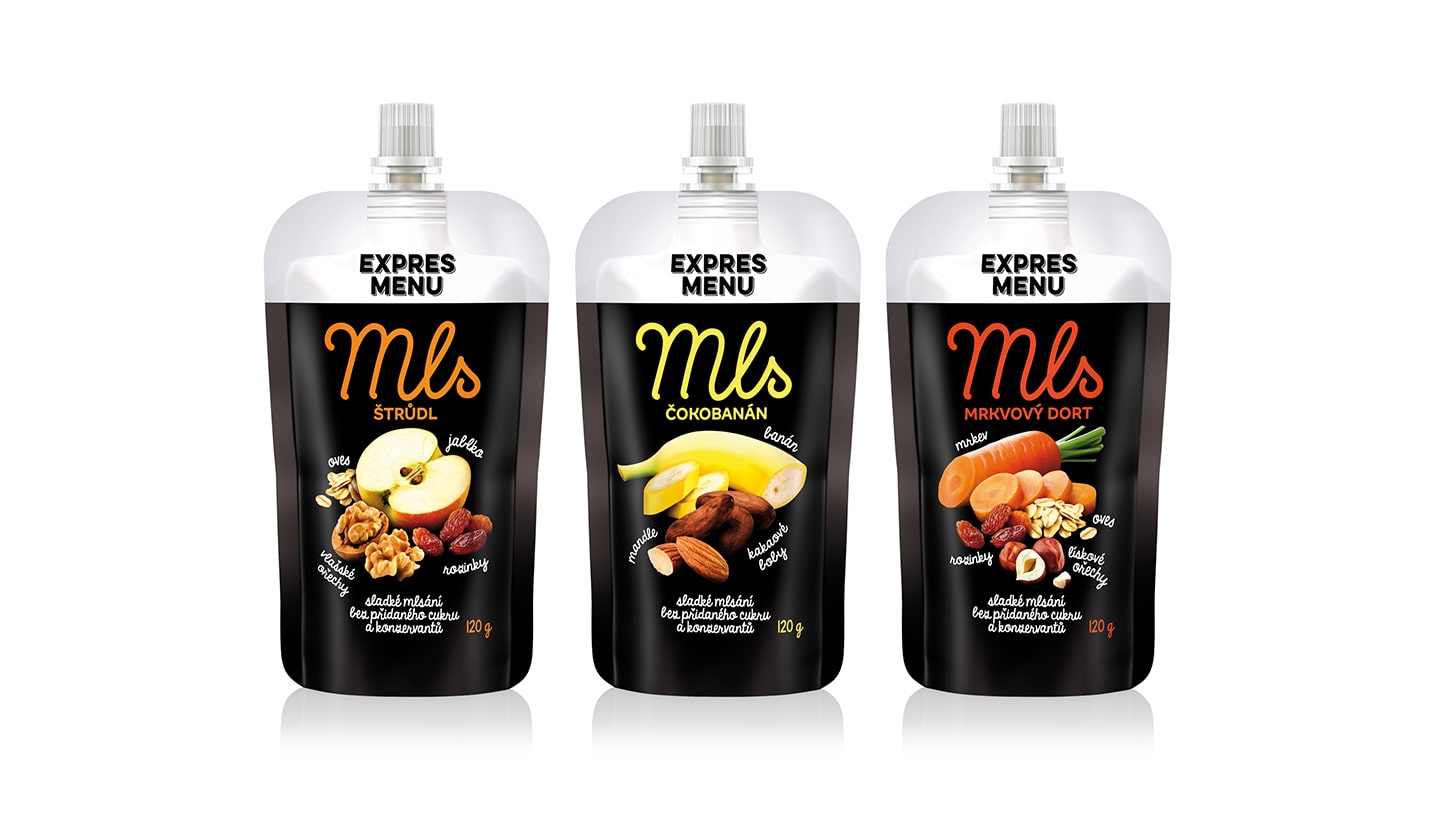 The product name has changed for the German market, but the design has remained almost unchanged.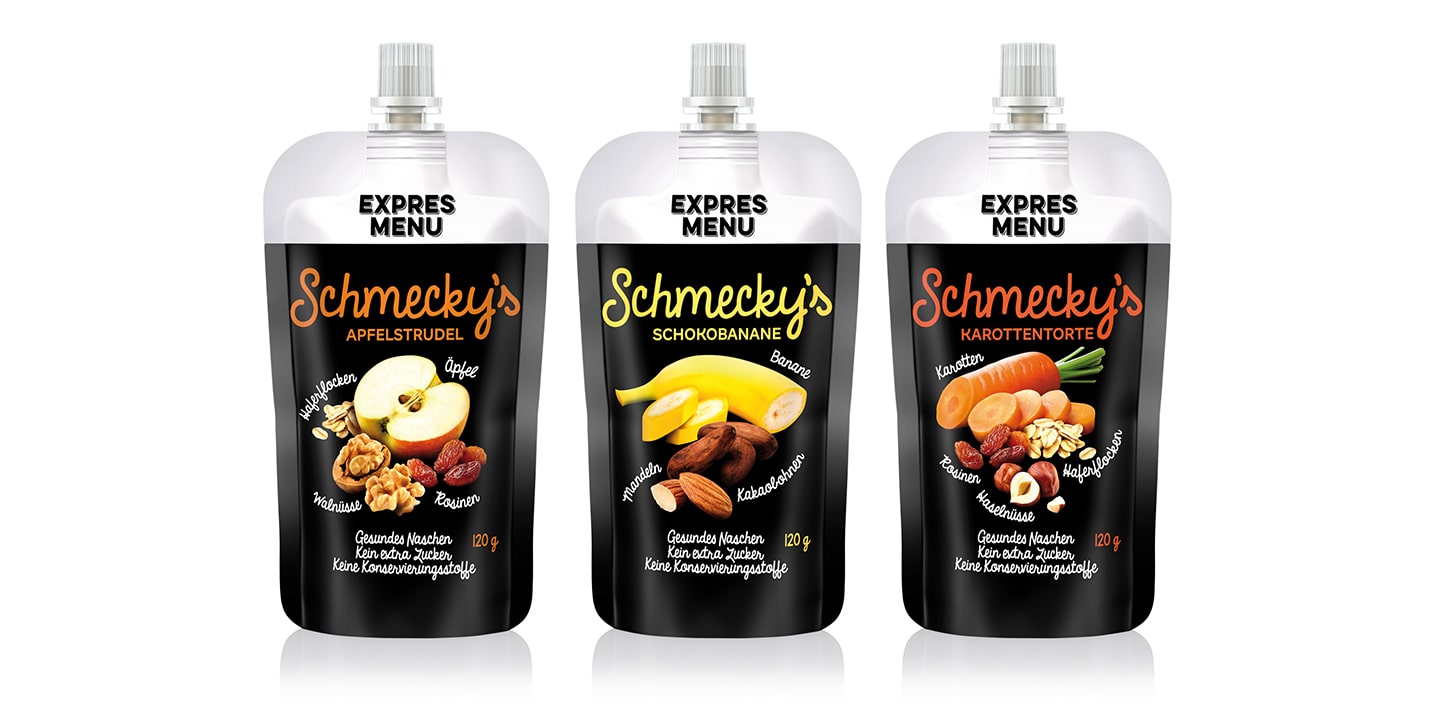 client: Expres Menu, s.r.o.
web: www.expresmenu.cz
realised: 2021 - 2022