Green start – coconut flavoured "yogurt"
Alna AS is a Norwegian food producer mainly for gastro operations. We were asked to propose and work out designs of retail packaging of flavoured desserts on a coconut base (alternative to milk yogurt).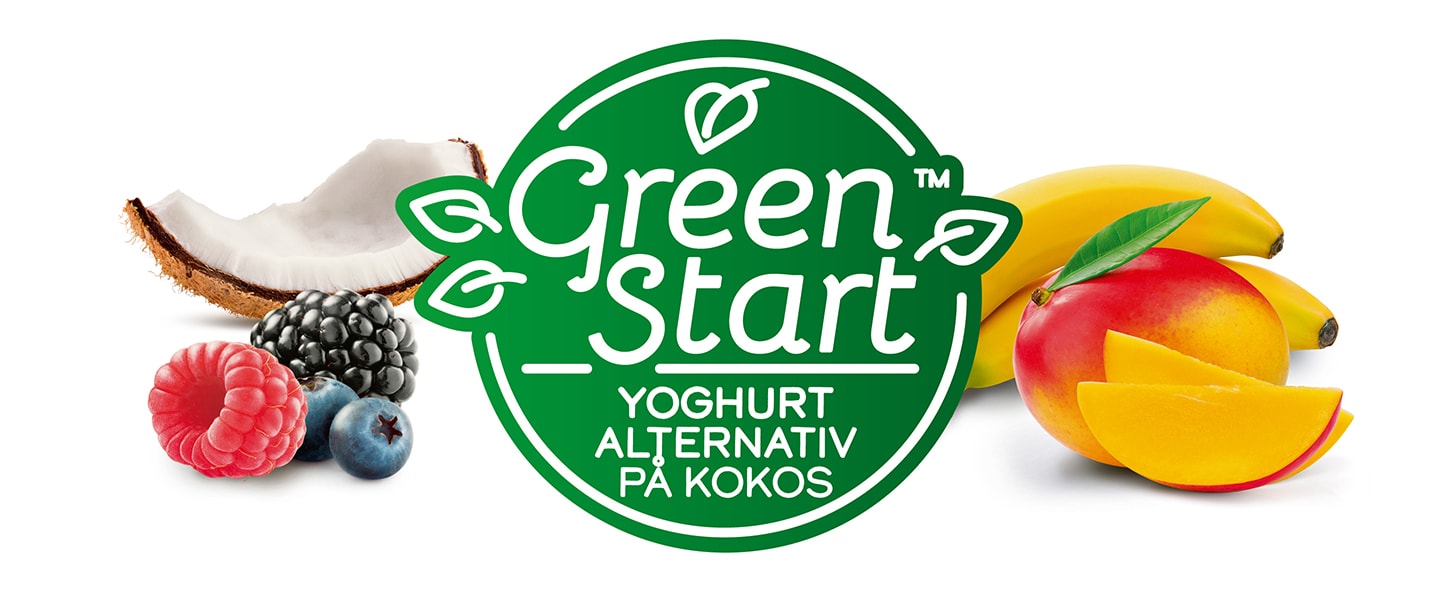 In the client´s instructions there was a requirement on maximal cup transparency that´s why we have chosen the design with a noticeable "seal" supplemented with fruit pictures.

client: Alna AS, Norway
web: www.greenstart.no
realised: 2019