Collagen and cod protein for Singapore
Our client Seagarden asked us to create a design for their B2B client Escendancy. It was the pure sea collagen in a one-portion sachet packed in 30 pieces in a bag and powder flavoured cod protein in a plastic container. The brand name is Nu3pure.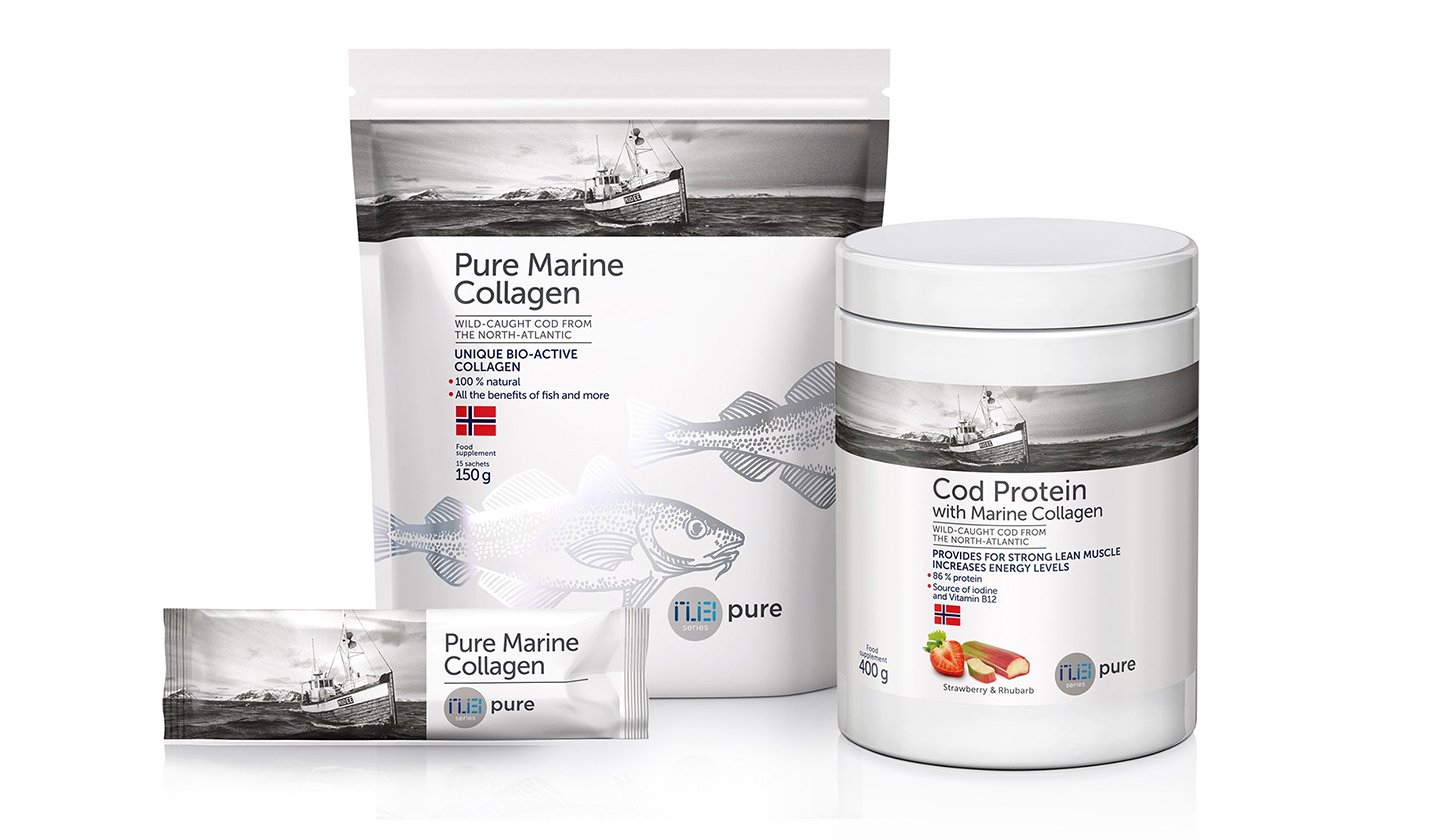 Because of great popularity of collagen in Asia it was necessary to propose packaging which can't be confused with other less quality collagens (eg. pork). That is why we used a black and white photo of a Norwegian fishing boat which should evoke clean Norwegian nature and the fish origin of the collagen. For the sachet there is used partial print of white colour on metallic material which depicts the drawing of the cod. On the whole surface there is then laminated a matt foil on. So in this way we created a very pleasant surface to touch and the matt effect helps achieve the exclusive and elegant look of the product.
The drawing of illustration is always a very nice change in our work.Which fish will be finally the right one?
client: Seagarden AS, Norway, for Escendancy Pte Ltd, Singapore
web: www.nu3fy.com
realised: 2016