Dione frozen vegetable and mixtures
Agrimex Vestec is a Czech producer of frozen vegetable, fruit and vegetable mixtures. For Agrimex we began working in 2012. The first project was complete redesign of packaging foils for frozen vegetable, mixtures and fruit. Altogether it was about fifty designs.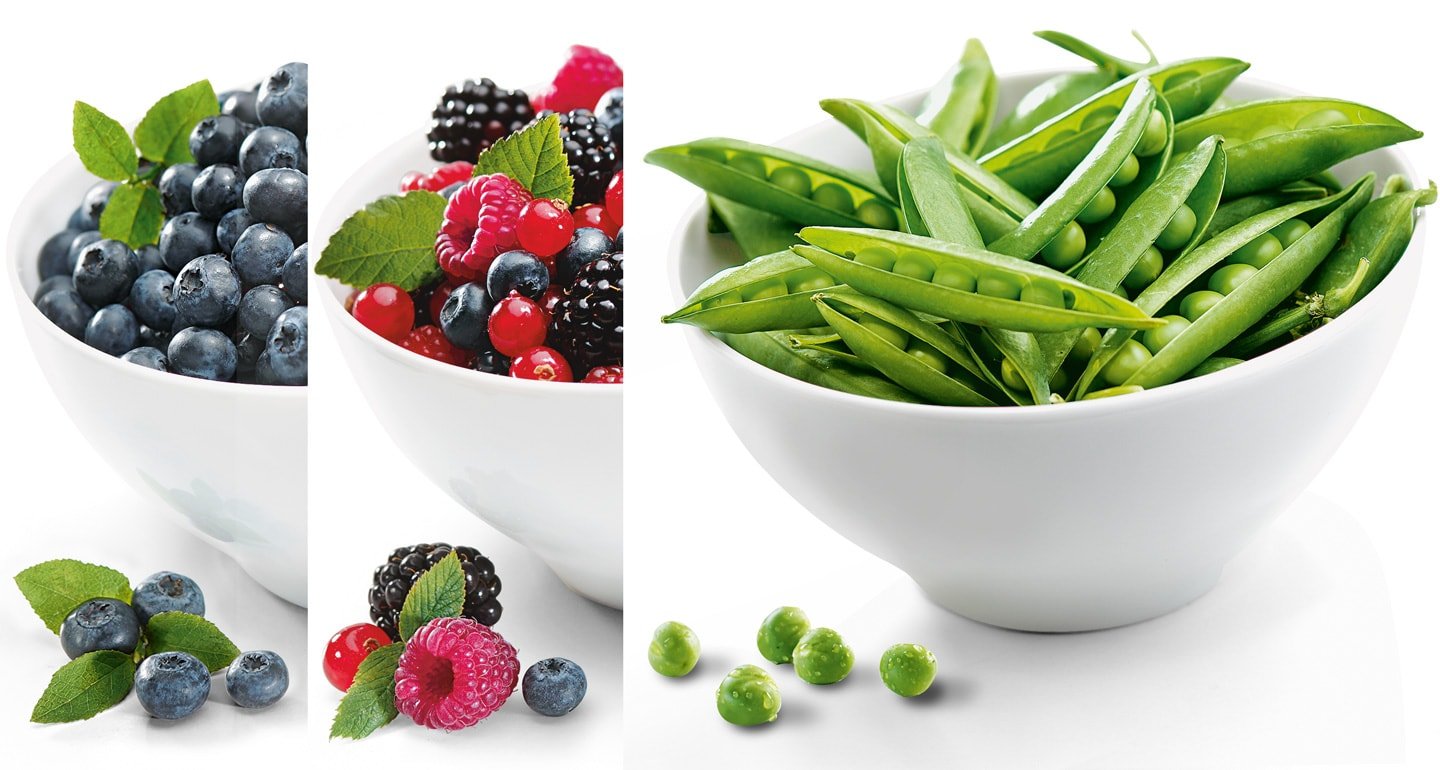 The basic component of the new design is a clear and lively photograph which considerably distinguishes every single product in the product range. Together with clear white area they create visible block effect in freezers. Unlike the original designs the new one is considerably well arranged.
The other important component is colour coding of individual product lines.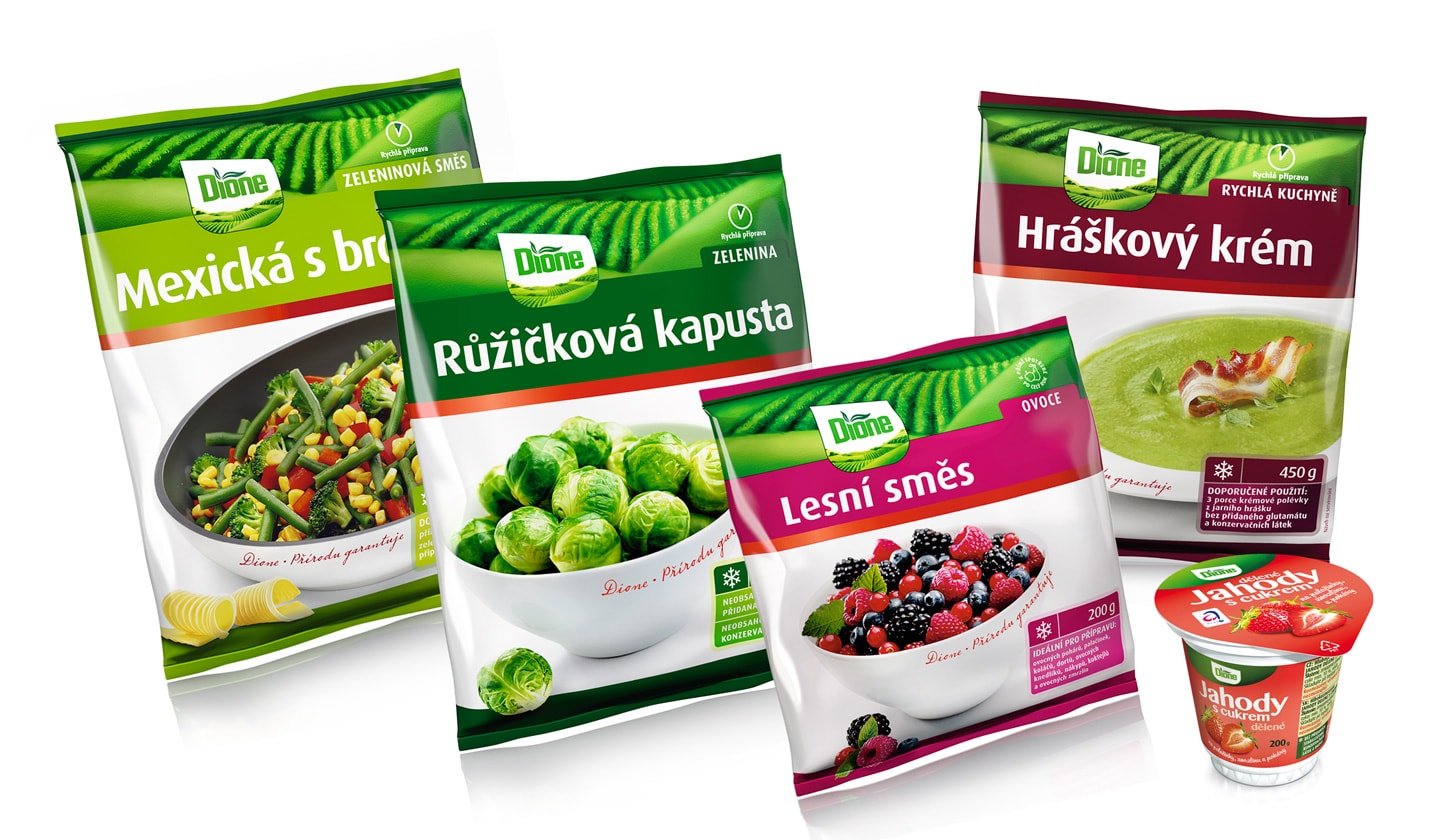 The redesign of retail packaging which is distributed with brandname Dione was just the beginning of our partnership. In the following years we also rearranged the design of frozen sorbet in a cup and universal foil for foodservice packaging.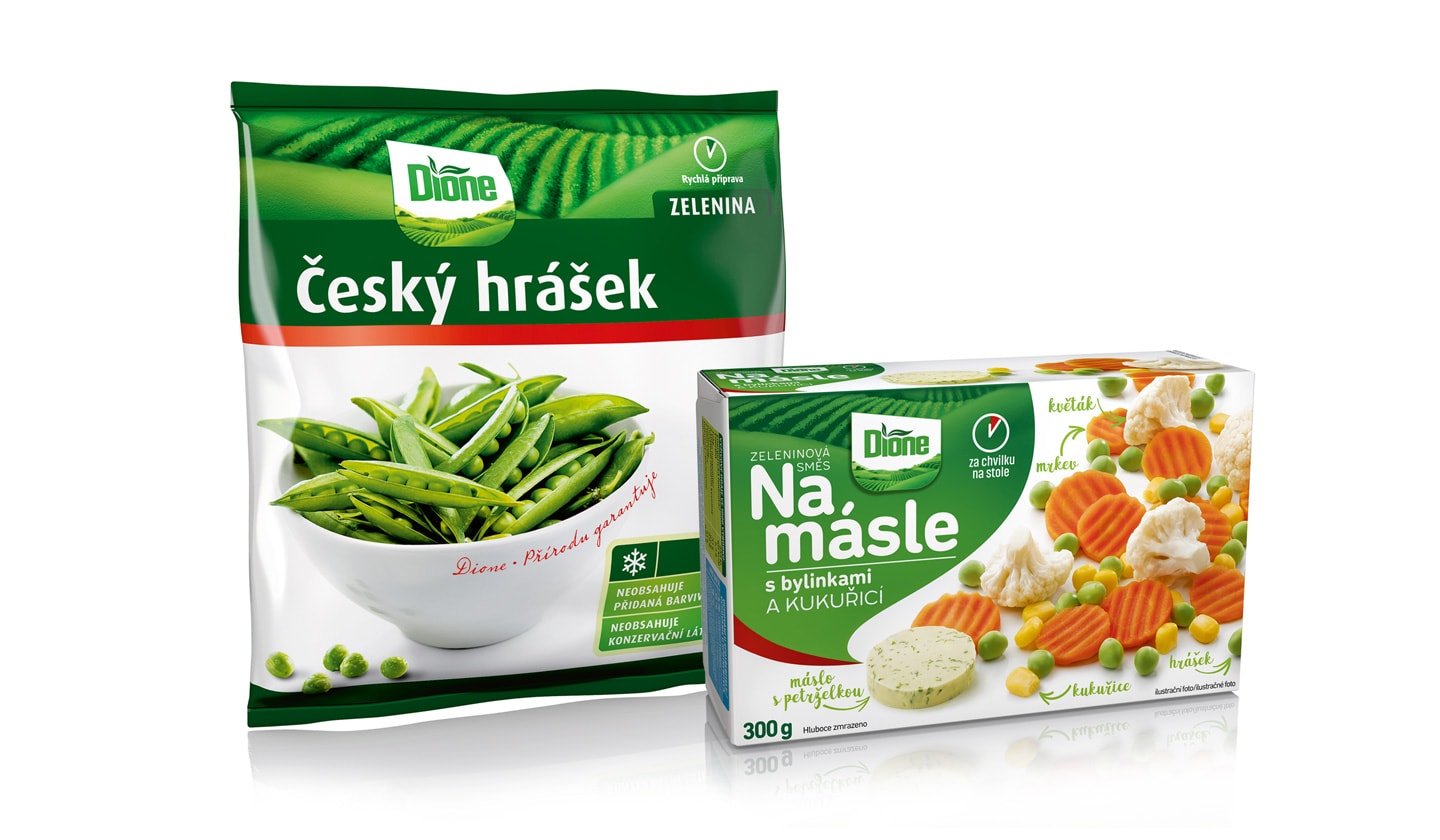 For now the last realised product is Dione "Na másle". Vegetable mixture with herbal butter for quick and easy preparation of side dish to a meal course.
client: Agrimex Vestec, Czech Republic
web: www.mojedione.cz
realised: 2012-2017