Milko Tvaroháček
Tvaroháček is one of the important products of Polabských mlékáren. It is quality cottage creme for little children. Too colour-marked original design didn´t correspond with the character and ingredients of the product.

We have harmonized and cleaned the drawings of animals in style. The design has been proposed, on purpose, simple in pastel colours which sufficiently evokes the natural structure and milk base of the product.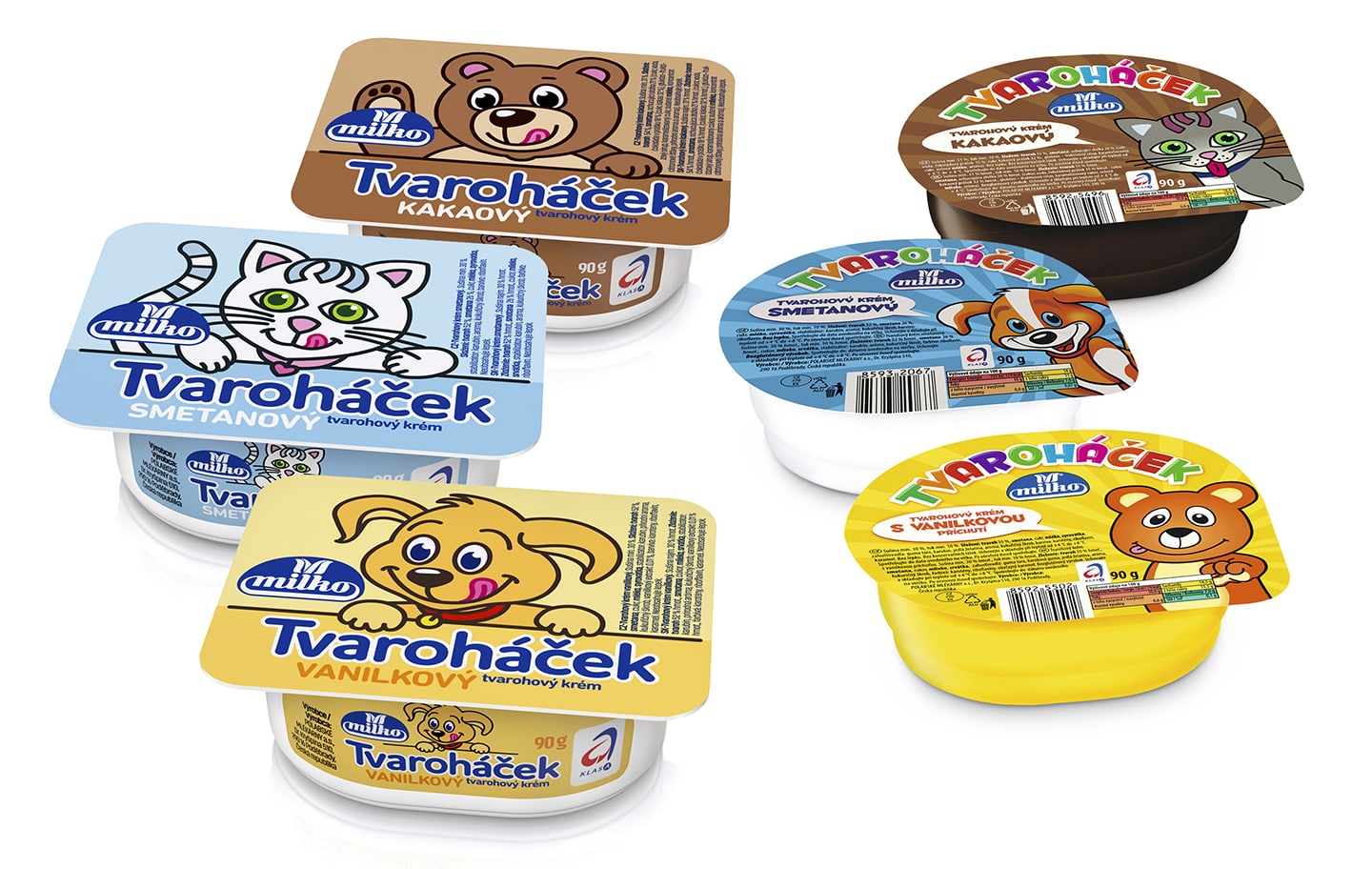 Because of the requirement made by supermarket chain Lidl the brand Tvaroháček has been enlarged with the organic versions. The graphic design is based on the original Tvaroháček design and is just highlighted with the markedly specific coding in fresh green colour and altered according to client's requirements.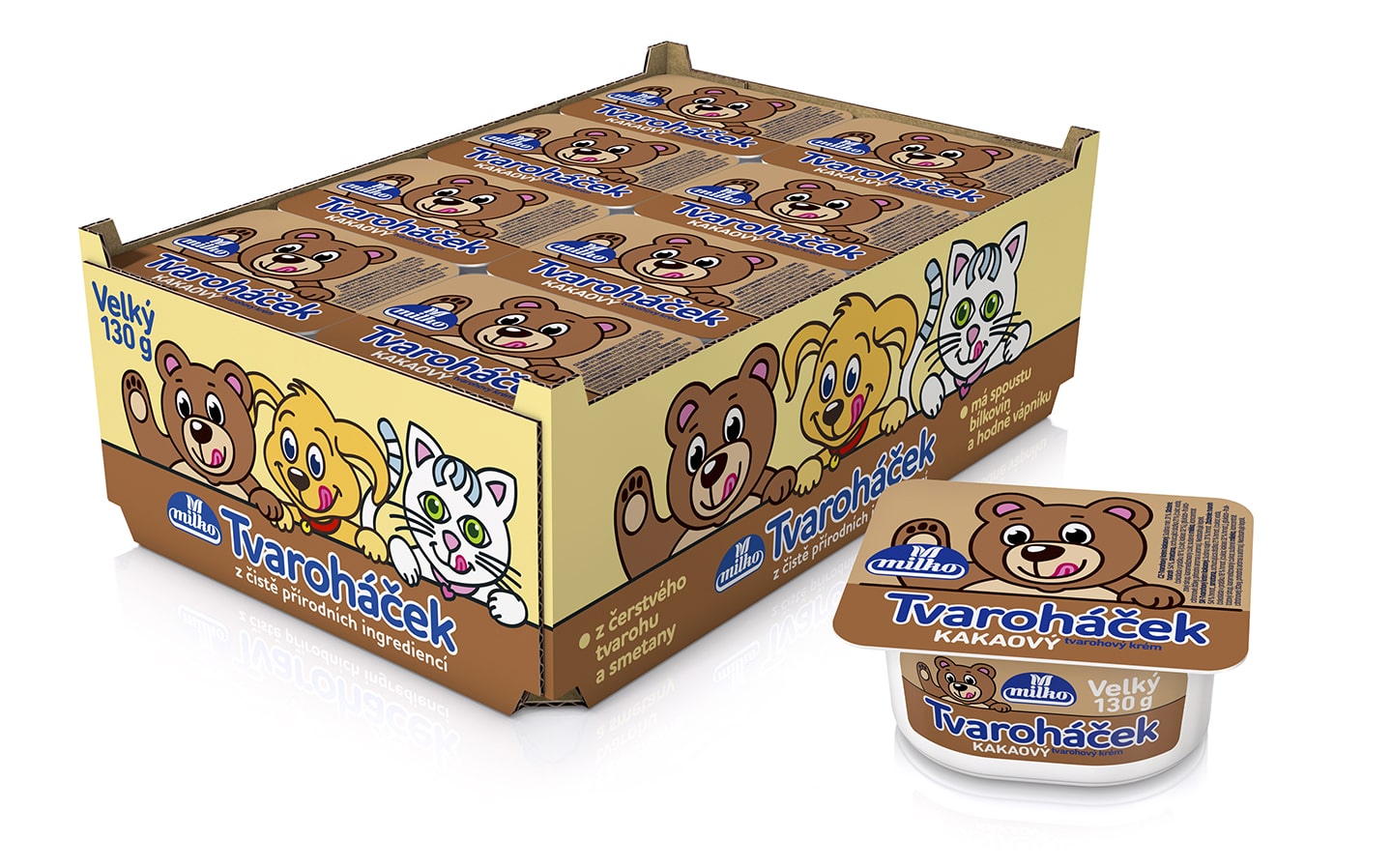 Because in some shops the product is offered for sale in transport cartons, we solved printing of the carton as well.
client: Polabské mlékárny a.s., Czech Republic
web: www.polabske.cz
realised: 2019