Seagarden collagen
After two years at the market the client has decided to leave trademark Nutricoll and to rebrand the product line of collagens under brandname Seagarden. To allow better distiguishing of individual flavours, pictures of fruit have been added to the design. Simultanously 300 g packaging was added with lemon flavour.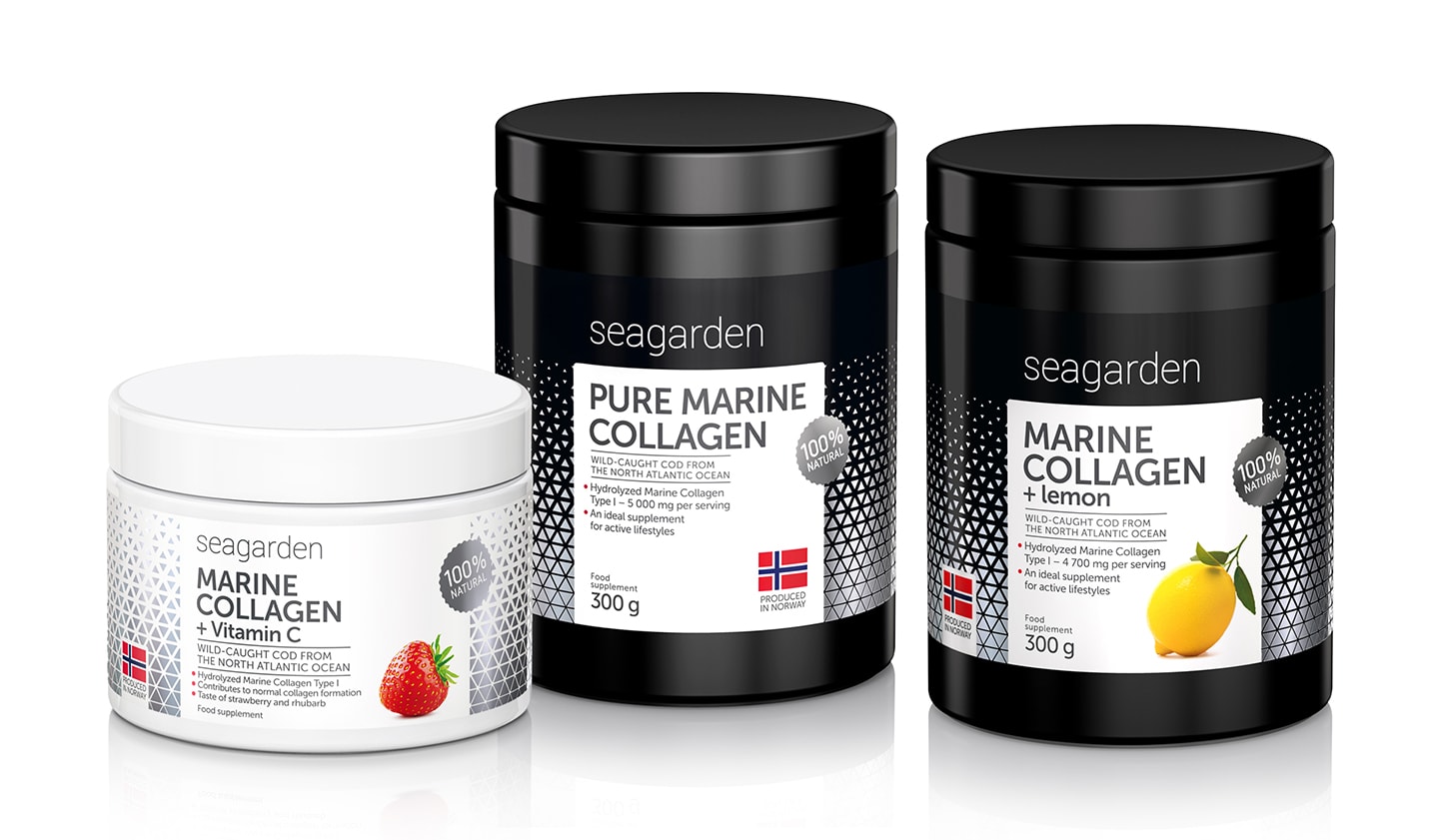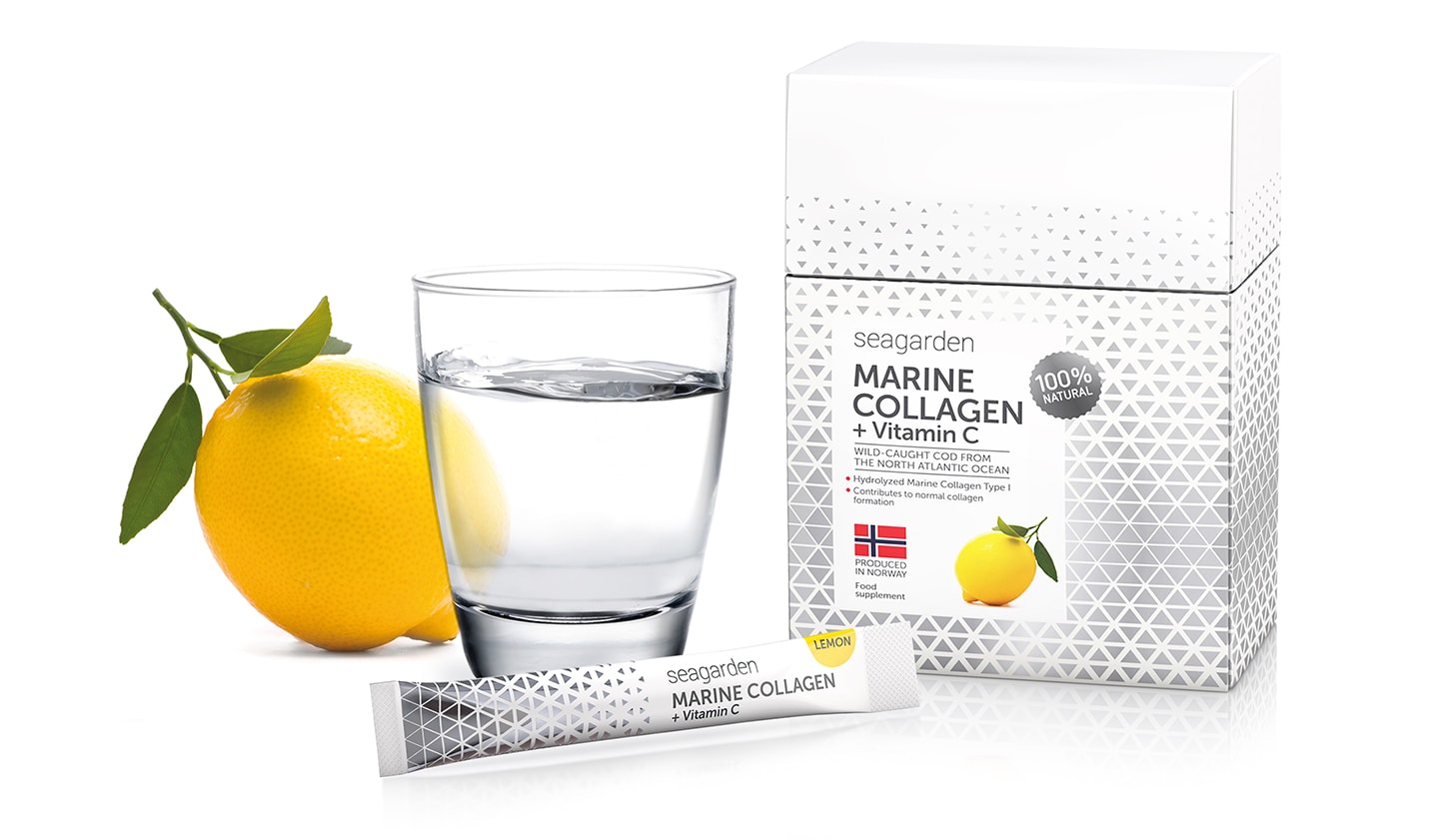 At the market there has been a new product launched. Collagen with lemon flavour packed in a cardboard box. Each box contains 30 packets of one-day amount of collagen.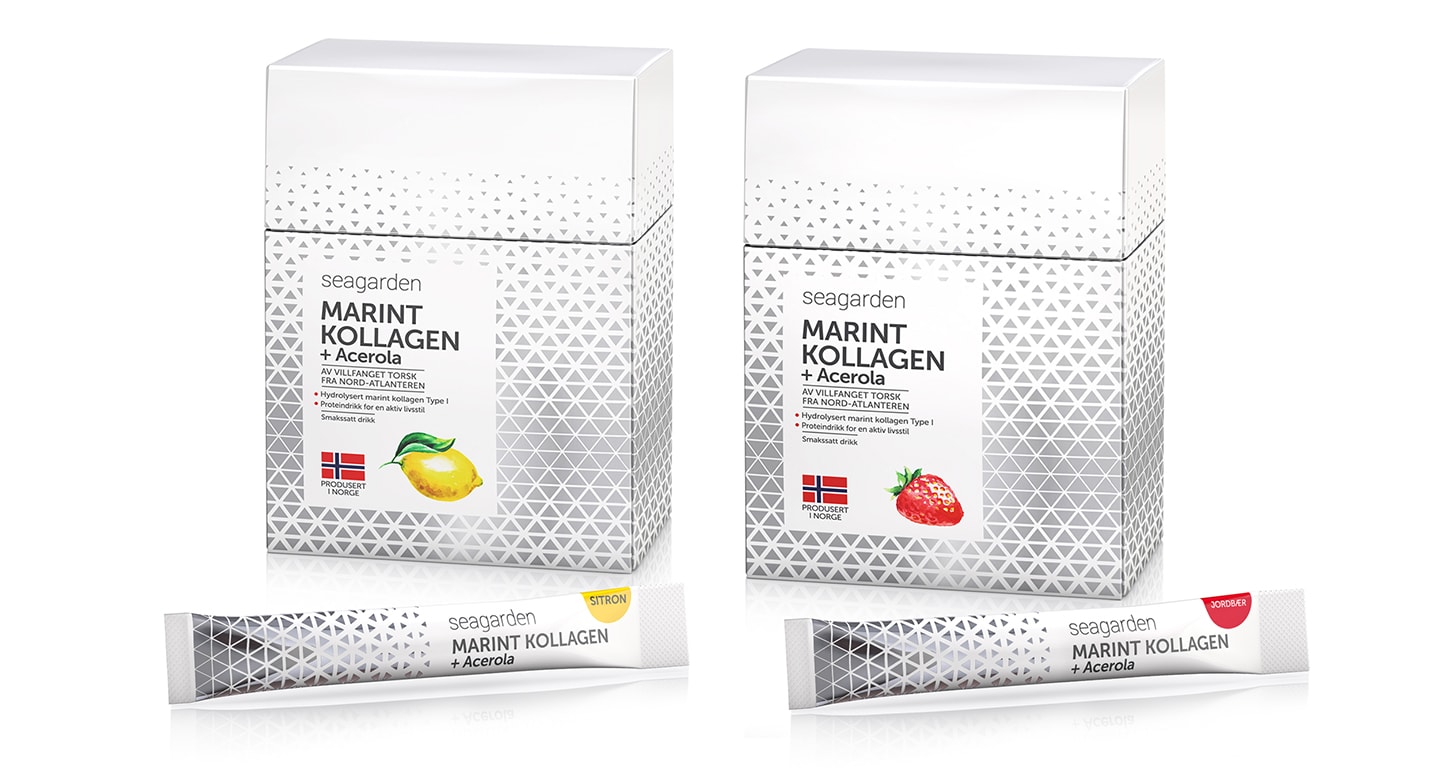 For Chinese market due to legislative reasons there was needed to replace the pictures of fruit with fuit drawings.
client: Seagarden AS, Norway
web: www.seagarden.no
realised: 2019